About Dr. Brodsky
Dr. Brodsky began her studies in Psychology at the University of Tampa where she received a Bachelorís Degree Summa Cum Laude in 1991.
She received her Masterís Degree in 1994, and her Doctorate in Clinical Psychology (Psy.D.) in 1996 from the Georgia School of Professional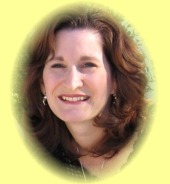 Psychology. She completed her Post-Doctoral Training at Powers Ferry Psychological Associates, and she became independently licensed in the State of Georgia in 1997.
She has worked in various clinical settings, including a domestic violence shelter, several state psychiatric facilities, and outpatient mental health clinics. She served as the Staff Psychologist for Egleston Childrenís Hospitalís Inpatient and Outpatient Psychiatric Services, and she also has experience working on the Rehabilitation and Hematology/Oncology Units of Scottish Rite Childrenís Hospital.
Dr. Brodsky has supervised the training of doctoral students, and has served on the faculty of the Georgia School of Professional Psychology. She has provided Professional Services and Consultation to the Clayton County Community Mental Health Center, WebMD.com, and the Body and Soul Institute and Preschools/Early Learning Centers.
She is a member of the Georgia Psychological Association, and she has served on the Executive Board of the Child and Family Services Division for eleven years.
She provides lectures to the community on issues such as Childhood Depression, Chronic Illness in Children, Self-Esteem, Eating Disorders, and Sibling Rivalry.
She has extensive experience working with children, adolescents, and families, as well as individuals and couples.
She currently maintains a private practice, serving a wide range of clientele. Dr. Brodsky is married and has three children.
Website Designed and Maintained by BetterThanYours.com